How-to Get Soft Curly Hair
Posted on 15 August 2019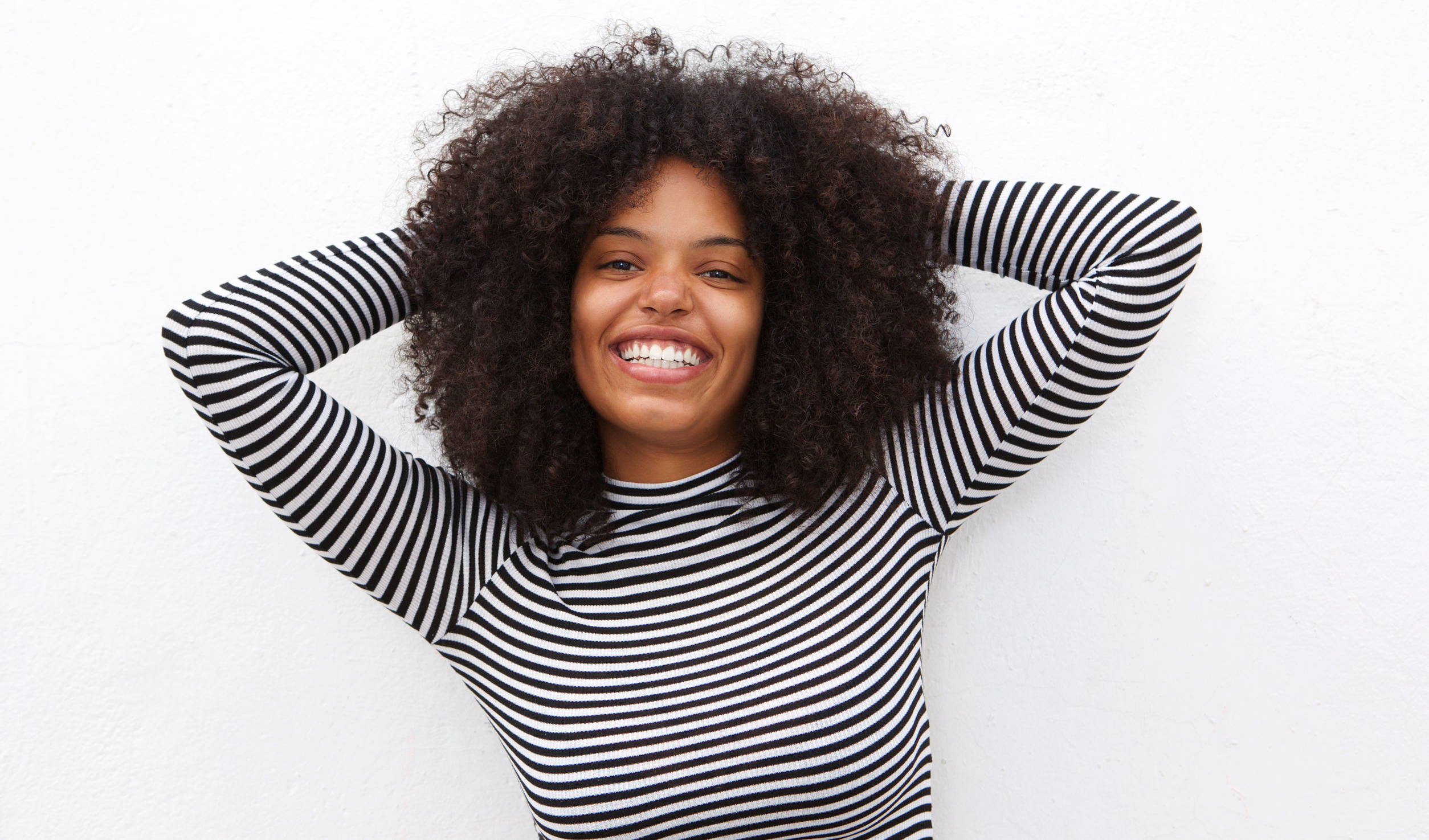 Do your #hairgoals include rocking a mane of pillow-soft curls without the frizz? ✨
Sounds simple enough, but sometimes it feels like we have to choose between soft, touchable hair or a super defined hold. What do you when your curls look good but feel rough and crunchy to the touch? Read on, for the secrets to achieve softer, healthier curly hair.
---
Why Isn't My Curly Hair Soft?
If your tresses are feeling brittle or rough, chances are it's due to some combination of damage, dryness and harsh products. In many cases, softer curlier hair can be achieved by making a few small tweaks to your curly hair regimen. The important thing is to listen to your curls! When they don't feel the way they're supposed to, it's usually because they're trying to tell you they need something more.
Correcting Dryness
As amazing as they are, the reality is that our curls are more prone to dryness than other hair types. It has to do with the structure of our strands: the tighter the texture, the more time you may need to spend hydrating your curls. Can't tell if your curls are on the dry side? Check out this read on the 5 Signs of Thirsty Curls.
Dry hair is often confused with having a coarse texture since the hair feels rough to the touch and can sometimes be difficult to detangle. If your hair feels like it's impossible to manage, don't give up on it! It might just need a little TLC & H2O.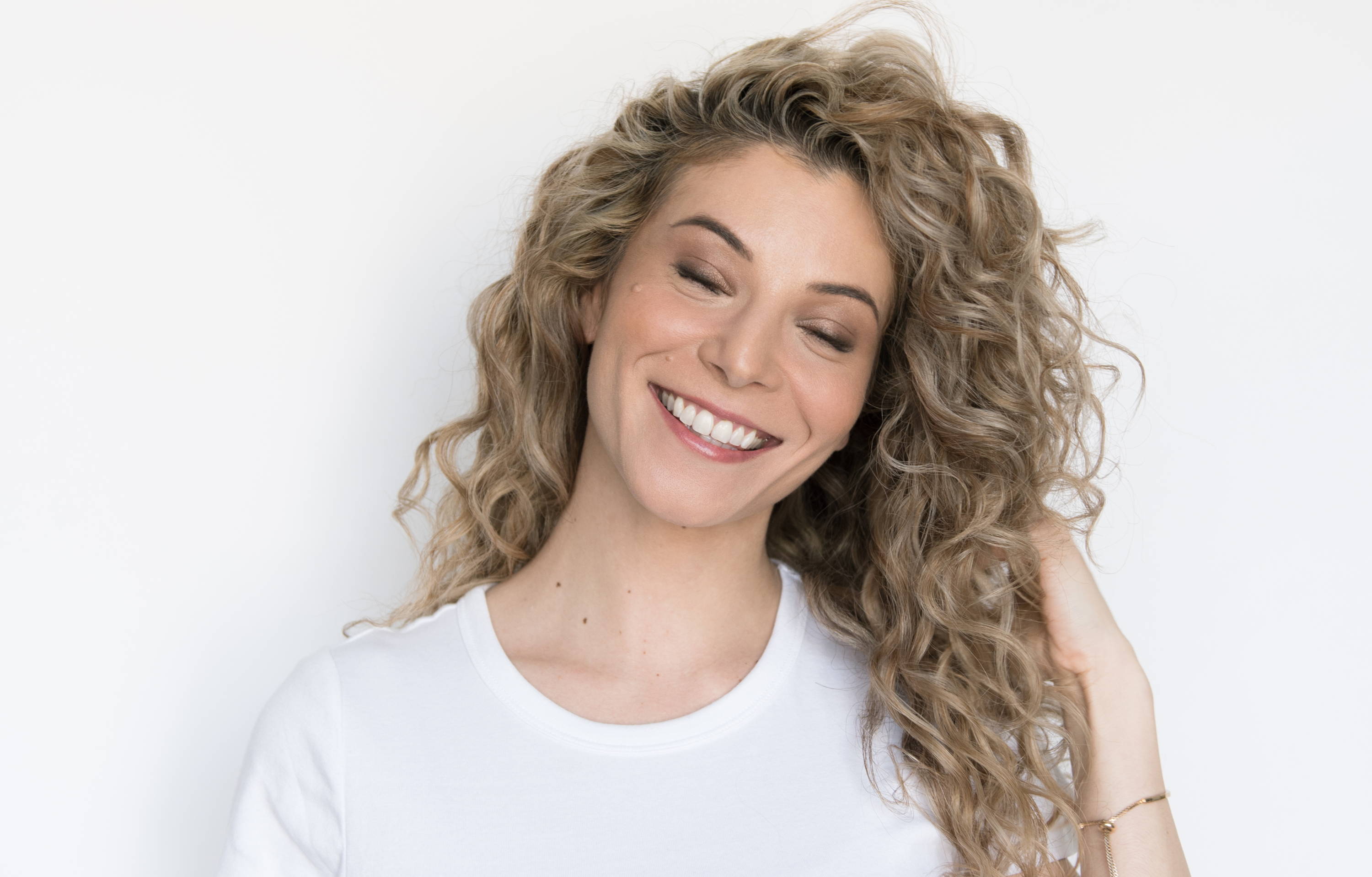 Hold off on heat
Resist the urge to crank up the heat on the dryer while you're diffusing. While it might shave a few minutes off your drying time, the excessive heat will evaporate too much moisture from your strands and eventually damage the hair shaft. Not only does this dry out your curls, it can cause your hair to become dull and lose its shine.
Be picky with your products
Pay close attention to what you're putting in your hair. This includes everything from start to finish – your shampoo, conditioner and whatever you use for styling.
It might sound strange, but there is such a thing as "too clean" when it comes to your hair. A shampoo with harsh cleansing agents can strip your hair of its natural oils, which are essential to protecting and keeping your strands moisturized. Without these oils, your curly hair can become dry and frizzy.
And that's just your shampoo! Silicones in conditioners and leave-ins can also contribute to dry hair. Not to mention many stylers that promise "ultra definition" are often full of glue-like ingredients. The problem with these ingredients is that they can dehydrate your hair and scalp and disrupt the production of natural oils. So not only do they mess with your moisture, but they also contribute to dry, flaky and itchy scalp.
3 Ways to Soften Curly Hair
When it comes to fine-tuning your curls, it's all about trial and error. And we have good news – no one is stuck forever with frizzy, coarse, unmanageable hair. In fact, we've got three tips to help you get super soft and silky hair!
1. Pre-pooing
Pre-pooing (or pre-shampoo) is like giving your hair a protective barrier that helps to condition and preserve moisture in your hair post-wash. It comes as a surprise to many people to learn that some oils are natural conditioners. Gooseberry and Grapeseed oil (both found in our LUS Elixir Oil) are both packed full of emollients and nutrients that penetrate and nourish your strands with essential vitamins and minerals. Adding them to your curls will not only make them softer and silkier but promote healthy hair growth.
Just wet and section your curls and massage in your oil from root to tip. You can even catch some z's while it works its magic if you work your pre-poo into your bedtime routine and wash in the morning.
If you have the time, you can easily transform your pre-poo into a hot oil treatment for instant softness. After massaging, grab a plastic shower cap and wrap your head in a warm (not hot!) damp towel. The heat will help your hair shaft open and absorb all of the moisture and nutrients. Enjoy, but don't overdo it – relax like this for about 30 minutes to 1 hour, then shampoo as usual.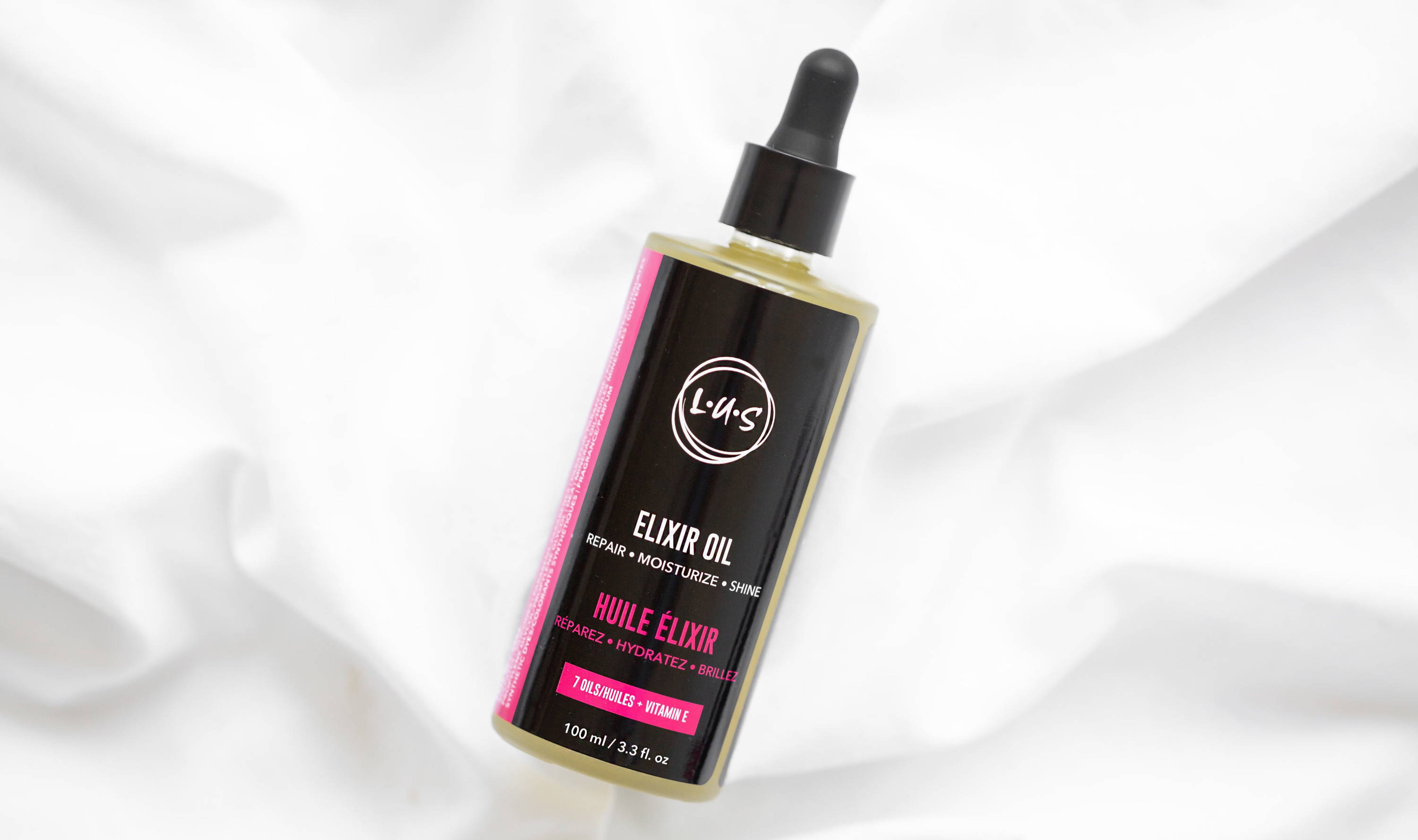 2. Putting in the time
Here at LUS, we've always stressed the importance of having a solid deep-conditioning routine. Deep conditioners are designed to add moisture to your hair using humectants – ingredients that attract water and bind moisture to your hair, which helps to keep it soft and hydrated. We created our Deep Condition & Repair formula as a product to help soften curly hair. It's designed to start working immediately when it's applied without the use of heat. But if you're suffering from dryness, consider deep conditioning for a longer time (up to 30 mins), giving the product extra time to penetrate your hair and quench your curls.
3. Moisture on the daily
Your curls love attention. So If they're feeling rough and dry, taking a few minutes every day to give them an extra boost of moisture can work magic. Some curly girls love misting a few light sprays of water to revitalize their curls in the morning. Mixing in a few pumps of your LUS All-In-One styler will also help to instantly soften and hydrate your curly hair and is one of the many ways to refresh and rock your next-day curls.
If you are already moisturizing your hair on the daily and noticing that your hair is still feeling rough and dry, it might be time to change up your technique. Check out this vid of Renae aka @CoCobella62 to see how she ensures her type 4 curls stay hydrated 24/7.
Other Ways to Achieve Softer Curls
At the end of the day, we all just want soft, effortless curls! The good news is, you don't have to wait until your next wash day to get them. You can start your path to fluffy – not frizzy – tresses.
Bottoms Up
We cannot stress enough the importance of drinking water! Your curls thrive on moisture, and nothing beats H2O. Once we're done today, promise us you'll pour a glass and start hydrating your curls from the inside out.
Eating Well
We're all a bunch of foodies here on the LUS team! 🌮🤤
So while we'd never suggest to rid yourself entirely of your favorite indulgences, we do recommend keeping a balanced diet. Eating clean and nutritious foods will improve the overall health of your hair (and your skin too!). Start simple by adding superfoods that are packed with vitamins and nutrients to your personal menu. Not only will your curls thrive but you'll start feeling great on the inside too!
Be Patient
Luckily, there are many ways to make curly hair soft and silky and while battling brittle and dry hair can be a pain, you're not alone! We all go through moments when we have to tweak our routines. It's just another part of what makes having curls so much fun: you get to constantly experiment with new methods and products while learning and loving you.
No matter how frustrated you might feel, don't give up hope! Try out some of the tips we covered today. Give your curls the moisture they need, and we promise you'll love the results.
---