How to Add Volume to Curly Hair
Posted on 06 June 2019
When most curly girls begin their hair journey, it seems their most coveted goal is to achieve perfect, frizz-free curls.
But these days we don't just want super-defined kinks, curls, and waves… WE WANT VOLUME!
The question is, is there a way to rock big, bouncy hair without inviting major frizz?? We've got some awesome tricks and tips below.
---
Helpful Haircut
The longer your curls are, the heavier they get. This stretches your hair, making your curl pattern appear looser and flatter. If your hair texture is on the finer side, this extra weight can also create a lot of separation between your natural clumps and sections, exposing a lot of your scalp and making the hair appear thin.
A good haircut can help encourage a lot of volume by taking off all that extra weight and creating natural lift. If you're worried about losing length or finding the right shape for your hair type, communicate your concerns with your stylist. They'll be able to give expert advice based on what you want and what's best for your curls.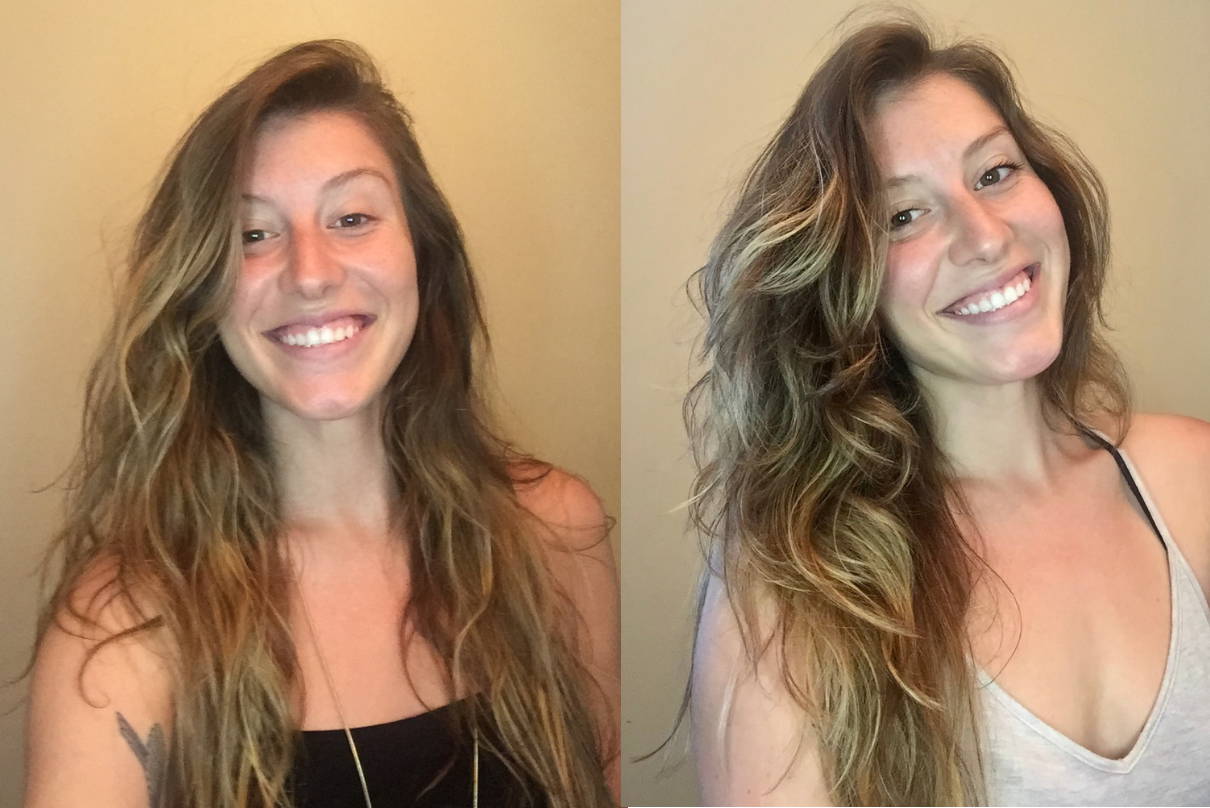 Diffusing
While air-drying is great for the health of your hair, it doesn't always help with volume. Wet strands are seriously weighed down by moisture, which is why your roots appear flat even once your curls dry completely.
Diffusing your hair not only cuts down on drying time but helps to set your hair and keep it looking defined – while also adding volume. The trick here is all in the technique. Tilt your head sideways at a 45-degree angle so that your curls are lifted off your scalp. Hold that position while diffusing, angling the dryer up towards your scalp.
When focusing on drying your roots, push the diffuser against your hair and lift upwards. This will help to unstick any hair matted on your scalp and give your roots added volume as they dry.
Keep It Light
Some products just don't do your curls justice. Heavy creams and gels provide lots of definition, but they can also leave your strands heavy and stretched out, robbing you of volume. And sometimes it's not just your stylers, but your shampoo and conditioners, too.
Unfortunately, many hair products are packed with harmful ingredients, like silicones, that cause build-up over time and weigh down your strands. This is especially true for products that are meant to give you a lot of hold, as they often contain adhesive-like ingredients that bind and clump your strands together. The trouble with these is that they leave behind build-up and residue, even after washing. Which brings us to our next tip...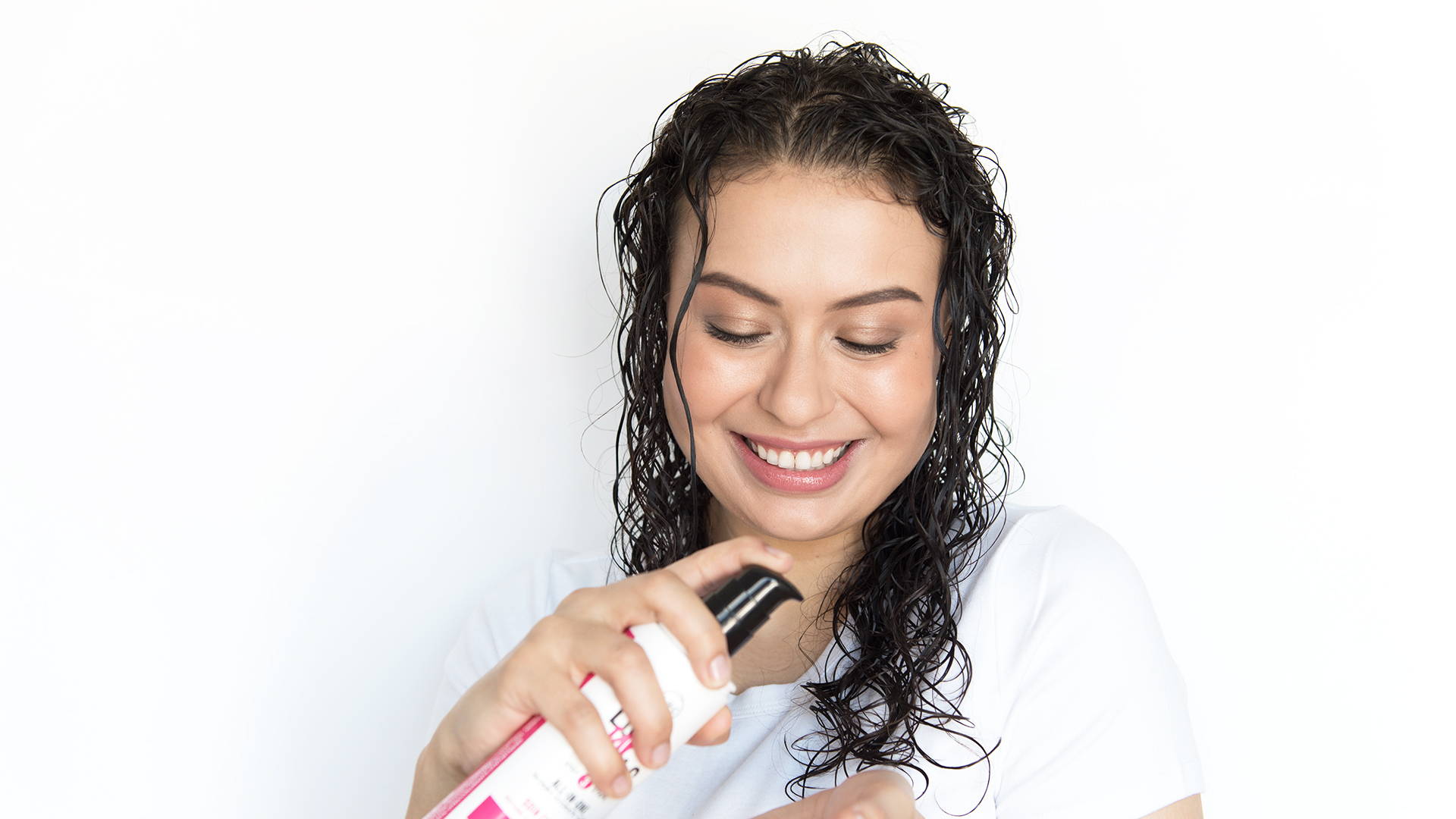 Clarifying
Clarifying is like pressing the reset button on your hair. This type of deep cleaning gives both your strands and your scalp a fresh start, because it lifts any dirt and residual product from your hair. As a result, you'll find that your curls feel lighter, they look more lifted, and your styling products work more effectively.  
Root Clipping
This technique is great for anyone with thin hair and/or loose curls. First thing you gotta do is make sure you have the right clips on hand. Duckbill clips will be the easiest to use without frizzing up your hair. If you prefer to diffuse after styling, we recommend using plastic rather than metal clips to avoid getting them too hot during the drying process.
To use them, all you gotta do is wash and condition your hair as you normally would. Once you're finished, while your hair is still wet, you can start clipping your roots. Start by grabbing a small section of curls at the roots, lift it upwards and clip close to the scalp. Try focusing on the sections around your crown and surrounding your face. Once you've finished placing all the clips, allow your curls to dry and set before removing the clips.

Shake & Fluff
This might just be the most fun way to get your curls as big as they can get! It's also best to do this only when your hair is already completely dry to avoid creating frizz instead of volume.
The shake method is pretty easy. Just spread your fingers apart and slide your fingertips into your roots and along your scalp, and give them a little shake. This will help to lift your hair off of your scalp and separate curls for that extra oomph.
Fluffing is great for those with tighter curls or thicker strands who normally don't struggle with achieving volume but may still want the hair even BIGGER. All you need is a wide-tooth comb or a pick.
Now here's the funny part, ever heard of backcombing? It's a technique used on straight hair to achieve volume by using a fine-tooth comb to brush the hair upwards towards the roots. Surprisingly, the exact opposite technique is what works for curly girls.
To fluff out your curls, slip the wide-tooth comb into your roots and gently pull outwards (you're not trying to comb all the way through). This technique not only lifts your hair off the scalp but creates maximum volume by combing out the roots. Think of how big your hair gets when you brush it out, now imagine that without all the frizz that goes with it.
Check out this video from @curlswithcoral to see her style with the Kinky-Coily All-In-One and use both the shake and fluff method to achieve crazyyy volume! 😍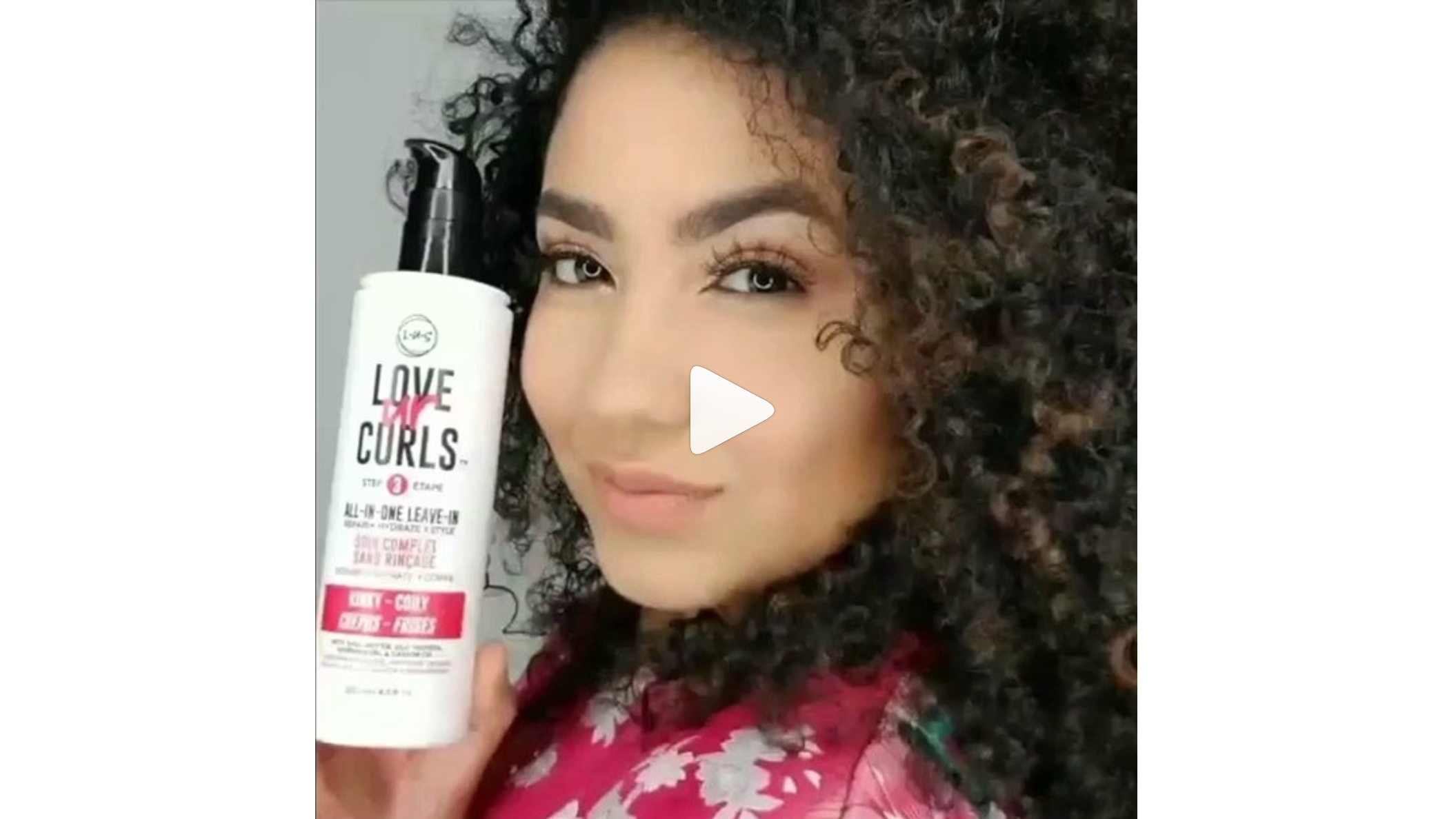 We hope these tips and tricks help you achieve the volume you've always dreamed of. Have you got some awesome techniques of your own? Comment and share below! 👇🏽
---