Air Drying vs. Diffusing
Posted on 12 September 2019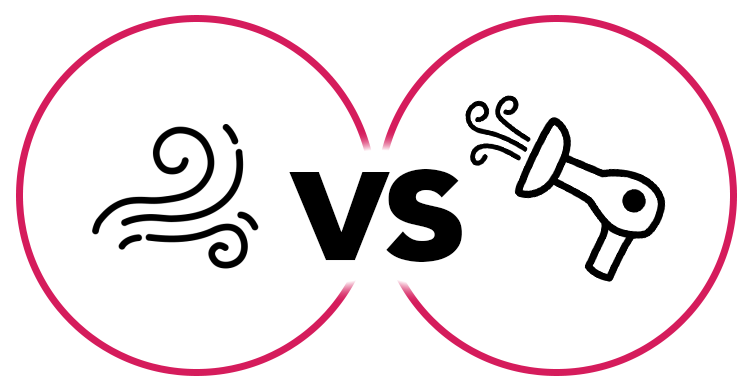 There are tons of different methods and techniques for styling curly hair. Some may work wonders for your curls and others...not so much.
But what about the drying stage though? One of the common questions we get asked here at LUS is whether it's better to air dry or diffuse curly hair. That's why we're breaking down the pros and cons of each option to help you decide what's best for you.
The Drying Debate
Air Drying and Diffusing are two of the main ways curly girls will dry their hair once they've finished their styling application.
Air drying is pretty self-explanatory. After completing your entire wash, condition, and styling process, you essentially leave your curls alone and allow them to gradually dry on their own.
Diffusing, on the other hand, is quite different. Once you're done styling your hair, you use your trusty hairdryer and diffuser attachment and gently dry your curls.
So which drying style works best? There are pros and cons to both...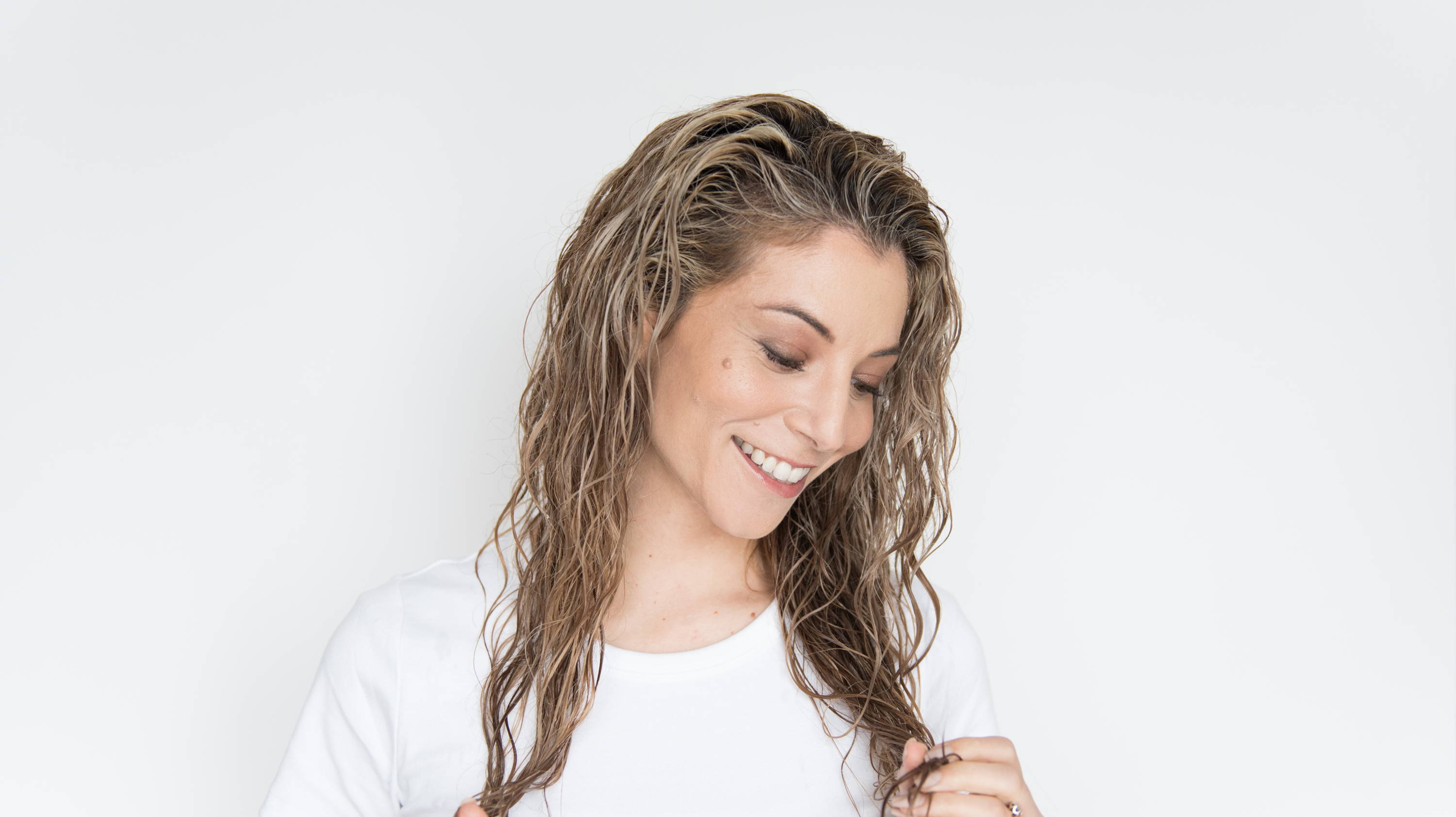 The Pros
Time saver: Air drying gives you the opportunity to multi-task, which helps you get some stuff done while your hair dries or even get out of the house and on with your day!
No heat: Overdoing the heat (whether it's from a flat iron or hairdryer) can deprive your hair of moisture, and affect the health of your curls. Air drying is ideal for healthy curls since it saves them from heat damage and dry/split ends.
The Cons
Wet hair: Even if you are multi-tasking, air drying can take a while (for some curlies it takes up to 8hrs to fully dry their hair using this method). 😱 If you've got a short curly style going on, then you may not mind leaving the house with wet hair. However, the longer and thicker your curls are, the longer it will take for them to air dry.
This might not de a deal-breaker when the sun is out but in colder climates, walking around with wet curls can be quite uncomfortable and not ideal for the health of your curls.
Frizz: The time between the moment you finish styling your curls until the moment they are 100% dry is CRUCIAL for avoiding frizz. Your curls pop once they have a chance to form and set. Air drying your curls can leave them vulnerable to frizz, because they are constantly moving as you go about your day.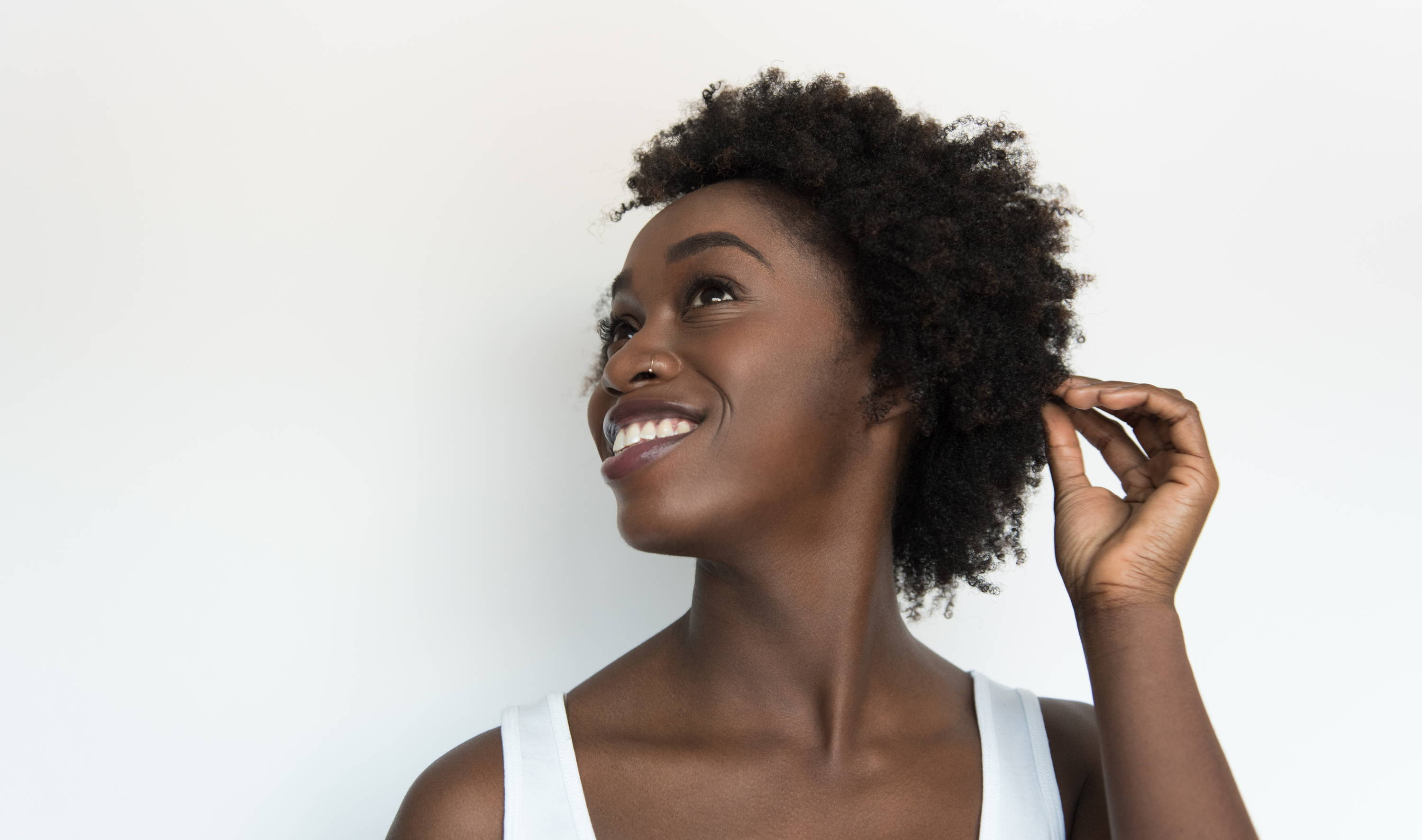 The End Result
This is different for everybody. Some swear that air drying is the best way to get the ultimate curl definition. On the other hand, we've heard from other curlies in our community who either have loose, thin/fine or sometimes even damaged curls who say that air drying makes their hair look less defined. This is usually because the weight of the water in their strands stretches out their curl pattern in the time it takes for them to dry.
Tips for Air Drying Curly Hair
Detangle curls in the shower: Remember, when air drying, you have to stay on guard against frizz. If you detangle your curls in the shower (using a really good conditioner), it is so much easier to apply product liberally and work through each section. Plus, if you wait to detangle your curls until the styling step, you'll disturb your curl pattern and actually create unnecessary frizz!
Plop: Never heard of plopping? Then stop right here and check out this vid of our girl Bren showing you how to plop like a pro! Plopping with a microfiber towel, cotton T-shirt, or even a pair of PJ pants is a huge timesaver, because the cloth soaks up any excess water or product. It'll not only cut down your drying time but also reduce the opportunity for frizz. It may even enhance your definition.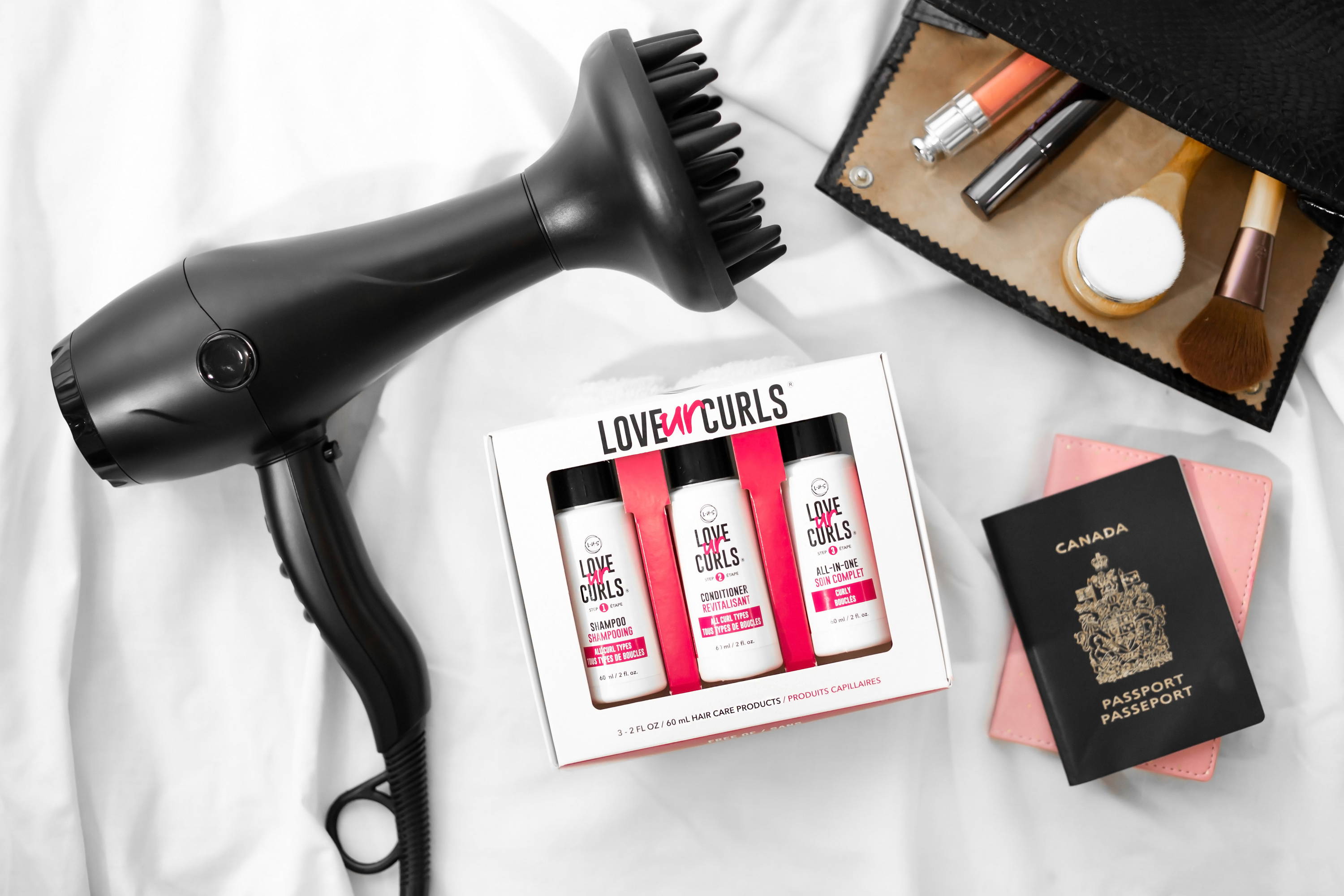 The Pros
Dry hair: Diffusing allows you to leave the house with completely dry curls and waves. That means you can say goodbye to that awkward wet spot on the back of your shirt in the morning! Plus there is something to be said about not arriving somewhere looking like you just got out the shower. 😅
Definition: Your curls are their best when they have just finished being styled and are ready to dry. Diffusing actually helps to set and hold the shape of your curls which means better curl clumps and less frizz.
The Cons
Heat: Every curly girl knows that too much heat is bad for our kinks, curls, and waves. If you're diffusing (especially if you use the high heat setting), you could be leaving your curls vulnerable to excessive dryness and perhaps even damage in the process.
Inconvenience: Trying to pack light on your next vacay? A blow dryer and diffuser can take up a lot of space. Plus, if your curls take forever to dry, diffusing can feel like a killer arm workout! And you'll have to build that time into your out-the-door routine.
The End Result
Diffusing all comes down to technique. If you aren't careful, diffusing your hair can result in a lot of undesired frizz if you disrupt your curls too much throughout the drying process. And just like air drying, different hair types experience different results when they diffuse their hair. Those with tighter curl patterns sometimes experience extreme or uneven shrinkage when they use a diffuser attachment.
Tips for Diffusing Curly Hair
Plop: Plopping isn't just great for air drying your curls, it's also perfect for diffusing, because it cuts down on the time you have to use heat on your precious curls. So next time you diffuse, plop for five minutes first, and then pull out the big guns.
Low-Medium Heat: There's no need to use the highest heat setting! The medium setting dries your curls and waves just fine, it just may take a little longer. And hey, a little patience is certainly worth preserving the health of your curls.
For more tips and tricks, check out this vid of our founder, Sahar, where she went live to demonstrate side by side how different application techniques can yield different results. She also provides some solid advice on how she diffuses her waist-length curls for the best results.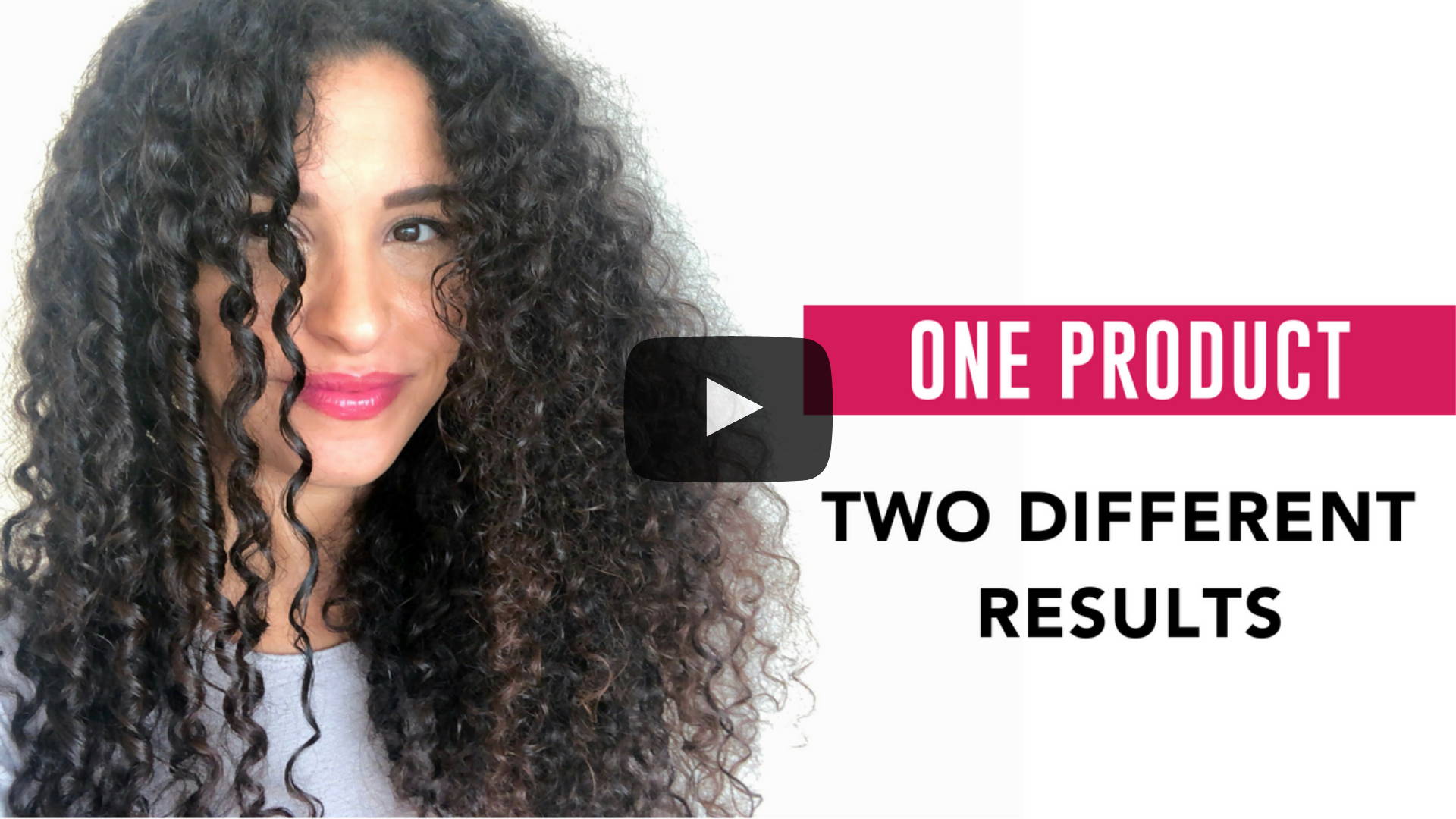 How Should You Dry Your Curls?
Ultimately, the choice is yours! Remember, curly hair is all about experimentation. Don't be afraid to try something new, even if it's different from what your favorite curly hair IG influencer does!
It's also okay to switch things up! Maybe you've been an "air dryer" since middle school, but the promise of less frizz is making you think about switching to diffusing.
Some curlies will even switch up their drying styles depending on the weather. They'll air dry for the hotter months in the spring and summer and then switch to diffusing when the temperature drops in the fall and winter.
Whatever you do, don't forget to take pictures and share with us by tagging @lusbrands ... We love seeing you rock your curls!
---