Tools for Tangles
Posted on 01 November 2018
Luscious curls and waves can be both a blessing and a curse. You could be rocking a head full of fabulous curls and taking endless selfies one day, only to wake up with a nest of knots and tangles the next.
There will be days when it seems like you follow your regular routine to a tee and, for whatever reason, your curls just refuse to work with you.
We get it!
We all know that curly hair can be wild and unpredictable, but the one thing we can always count on is its tendency to tangle.  
So, to help you comb through those nitty-gritty knots, we've put together a list of our favorite tools for tackling tangled curls.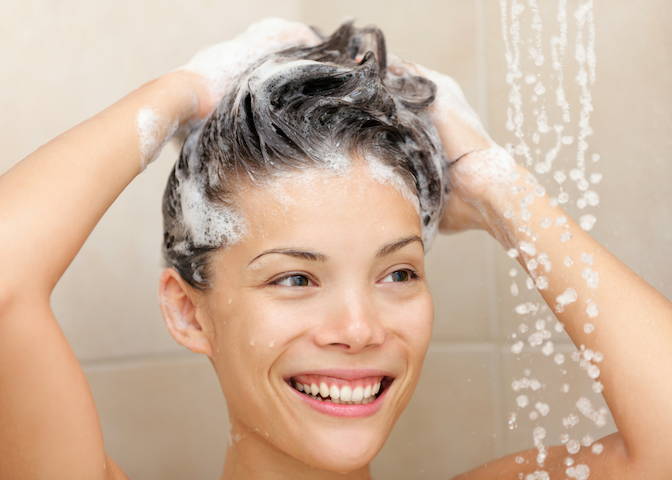 1. Take Ur Time With Step One
If you're giving your head a super quick lather and moving onto the next step, you're not doing your new products any justice. To ensure that our shampoo was super gentle we kept those harsh, stripping agents known as sulfates and other harmful ingredients away from our formula.
1. Take Ur Time With Step One
If you're giving your head a super quick lather and rinse before moving on to the next step, you're likely not getting the most out of our sulfate-free shampoo. As with any sulfate-free shampoo, you need to WERK to break up oil and dirt at the roots. Reason being that normal shampoos (the ones that contain sulfates) are full of harmful, drying agents that foam and strip the hair.
There's a mix of information out there about whether or not you should detangle your hair while it's dry or wet. But there are pros and cons to both, it just depends on your hair type and your curl routine.
Dry Detangling:
A lot of us have been taught that a brush/comb should never touch our curls when they're dry but with the right tool and technique, dry detangling can be a safe way to prep your curls before washing. Believe it or not, your hair is actually at its strongest when dry! Wet hair is much more elastic and pliable which can sometimes cause your stands to stretch and snap (especially if they're high porosity).
On the flip side if you're hair is excessively dry, detangling it in this state could gradually chip away at the ends of your hair. Lubricating your curls with an oil beforehand can help reduce friction and damage to your ends.
You can also use your detangling tool to massage your scalp to help lift flakes and buildup which typically soften when wet, making it harder to scrub them away. The biggest plus? You don't have to clean the icky shed hairs out of your shower drain post-wash.
Watch this vid with our girl, Storm, to see how it's done!
Wet Detangling:
Since your hair becomes more flexible when it's wet, wet detangling can make it easier to work through the knots in your curls.
However, as mentioned before, this is your hair's most fragile state so it's important to be gentle. Stubborn knots and tangles need more help than just water. The right amount of slip can turn your detangling experience from 'scream' to 'serene'.
A little curly lingo: If you didn't already know, "slip" refers to how slippery a product can make your hair.
Your conditioner should add tons of slip to your hair – enough that it's not only easier to comb through but much faster too.
Our silicone-free conditioner, for example, is like buttah and gives amazing slip when activated by water.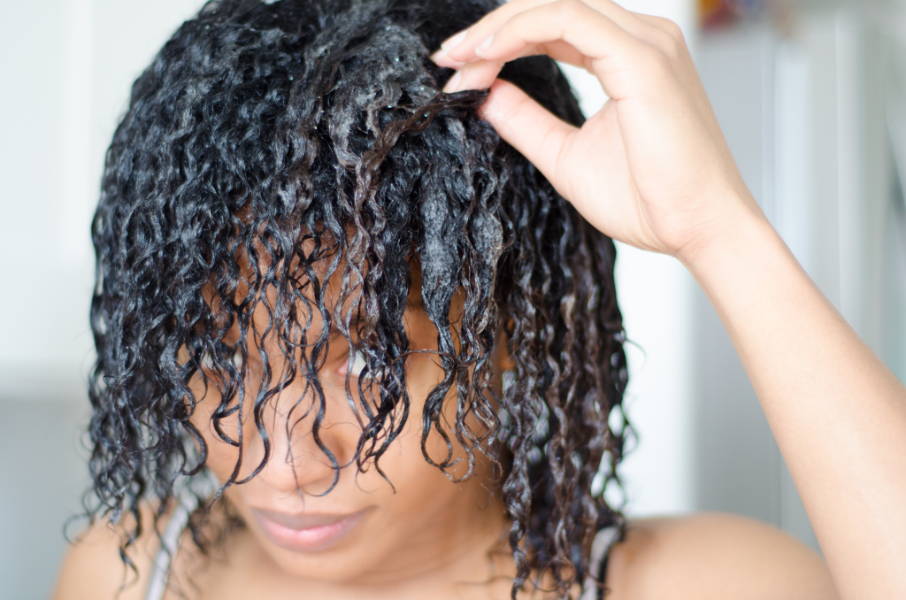 Since we did away with those, you'll need to give your entire scalp a solid massage to get your roots nice and clean. @craft_and_mane does an awesome job of showing you how it's done here.
Fingers:
Some curly girls swear by 'finger detangling,' which is when you use only your fingers to work through knots and tangles. There are tons of pros to finger detangling. For one, it is a lot more gentle to work through every strand with your fingers.
2. Rinse Out Step Two
Raise your hand if you've ever finished your shampoo and conditioner at the same time?
(Ha! We didn't think so.)
It's no secret that curly girls can go through a lot of conditioner, and we're not knocking you for that. Conditioned curls retain more moisture, more moisture means less frizz, and less frizz equals more definition.
However, as curly girls ourselves, we didn't want our customers to have to use TONS of conditioner to get the uber-hydrated curls they desire. Like the other two steps in our line, our conditioner is also activated by water and requires a lot less product than you think. It's a concentrated formula that'll still give you all the detangling and slip you desire, without requiring boatloads of product to do so.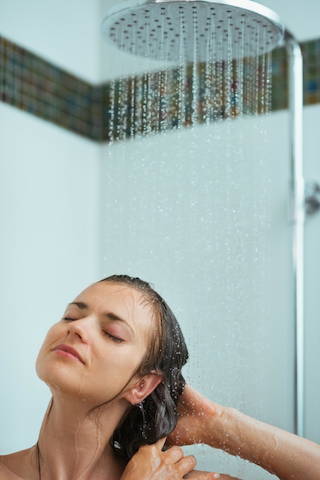 You can also feel out your knots and avoid excessive snapping. Side note: If you're finding lots of single strand knots (aka 'fairy knots') that your fingers can't get through, we talk about managing them here.
On the flip side, finger detangling can take quite some time and effort to do effectively. For curlies who are short on time, there are other methods that will help get you out of the house faster...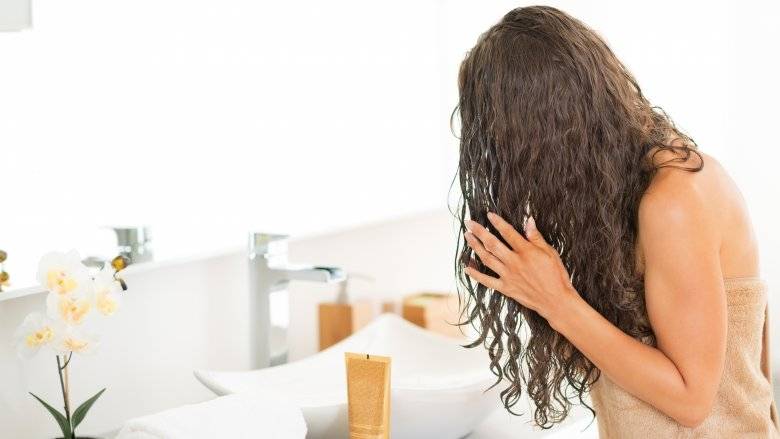 Less product = even better results (at ALL stages of the LUS application!).
It's also important to know that the LUS conditioner should not be used as a leave-in conditioner.
While it's chock-full of amazing hydrating ingredients, the formula was designed to do all its work in the shower; when you choose not to rinse it out, you risk clogging your hair follicle and dulling your shine.
Bonus: Rinse out your conditioner with cool water to close up the hair follicle and seal in moisture.
Wide-Tooth Comb:
Whether you have wavy hair or tight coils, a wide-tooth comb can be a great way to detangle. It does a great job of gliding through the hair and detangling even the most stubborn of knots. Just make sure when you begin detangling to start at the ends of your hair and slowly work your way up, inch by inch like our founder demos in the video below.
If you can snag a wide-tooth comb with a hook at the end, even better! That way you can hang it in the shower for easy access.
Paddle Brush:
This brush has a flat, plastic backing and plastic bristles that often have rounded tips on the ends. The long and flexible bristles make this kind of brush perfect for detangling loose curls and waves.
The bristles bend very easily when they come into contact with knots and flex with the hair, which reduces snapping and breakage.
The LUS Detangle & Style Brush has over 400 uniquely positioned round-tip bristles with varying lengths. Its patented technology makes for easy and pain-free detangling on both wet and dry hair and works for all curl types! It's also great for evenly distributing product throughout your hair and defining your natural curl pattern.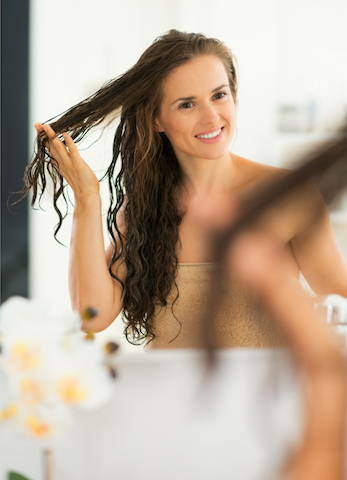 3. Detangle In the Shower
We strongly advise doing all of your dirty detangling work IN the shower! Why? You'll handle your curls less as they dry, reducing frizz and preserving all of your glorious definition. Many of our curlies actually find it easiest to detangle after letting their conditioner sit for about 5 minutes. You can see our founder demo this here. 
Add a bit of water (try sticking your whole head under the running water for 1–2 secs) and then slowly detangle using your fingers or curl-appropriate comb, a bit more water, a bit more detangling, until ahhh—you've got a silky smooth, tangle-free mane.
4. Less Product, More Water
Our All-in-Ones are activated by.... you guessed it, water! So, you'll want to apply them to soaking wet hair. Since lots of us aren't accustomed to working with more H2O than product, many curlies go overboard with our products their first time around. Even though it may be scary, try a lighter hand with your All-in-One and be generous with the amount of water you use. Keep in mind that this may change depending on your curl type and porosity level.
Someone with 2A curls, for example, will have hair that easily retains moisture so adding water after applying your All-in-One might not be necessary. Someone with 4B curls, however, may need to use a spray bottle to add water throughout their application process.
You'll know you've used the right product-to-water ratio when you can easily start to rake your fingers through your hair without a ton of excess product coming off in your hands.
The application really is the key to a great finish (our founder proves this here), so take your time to really work in the product. Not only will you experience better results, but you will also find that you can last longer between washing and styling your hair. Who would have thought that one product could do all that?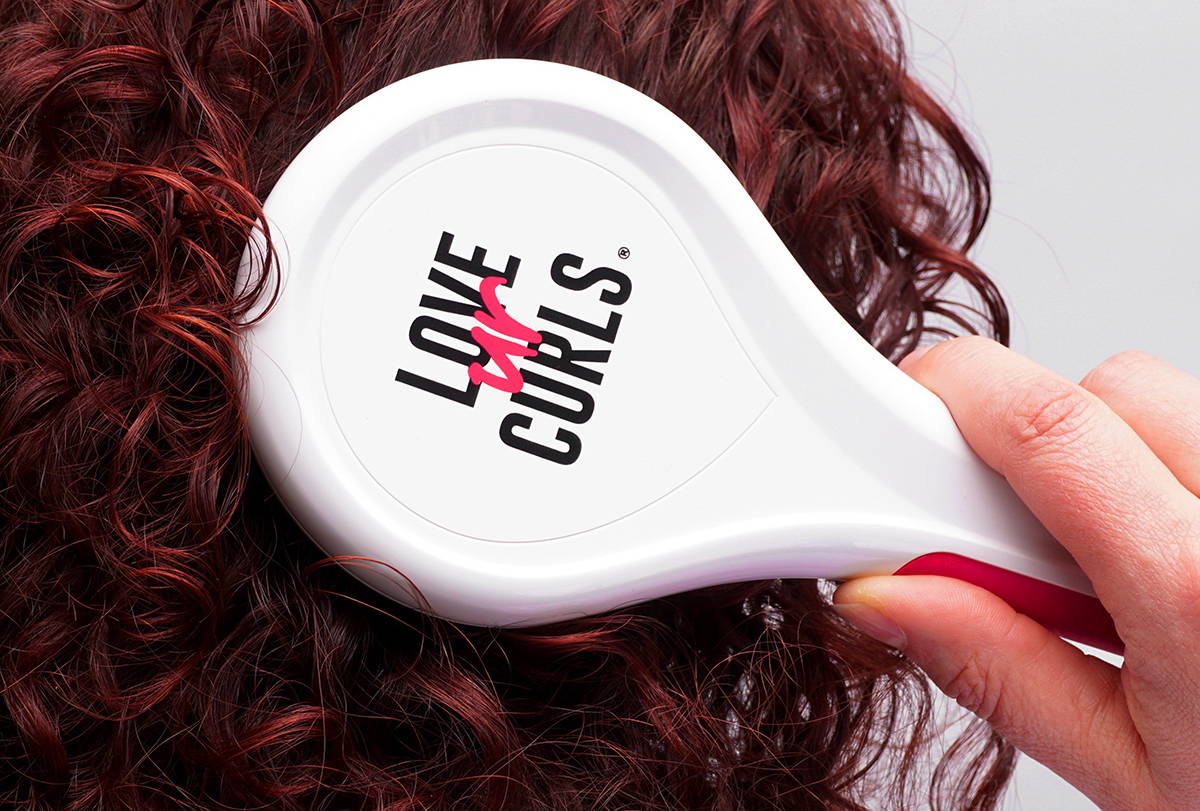 Bonus Tips:
If you're not certain about which tool to try first, try starting off with a wide-tooth comb. If you're still finding the process to be a hassle, you can always experiment with a vent or wet paddle brush and see how it goes. And if you're looking to give your curls the royal treatment, then finger-detangling is the way.
Things to Avoid
Natural Bristles: The bristles on these brushes cause curls to break apart and separate, which creates excessive frizz.
Fine-toothed Comb: Can somebody say, ouch? Not to mention, using these tiny teeth on a head full of curls is probably a major time suck, and possibly damaging.
But…using one of these after you've already detangled your hair in order to catch tiny leftover knots is a great way to create smooth, ultra-defined curls. Check out this vid of our founder explaining this hack here.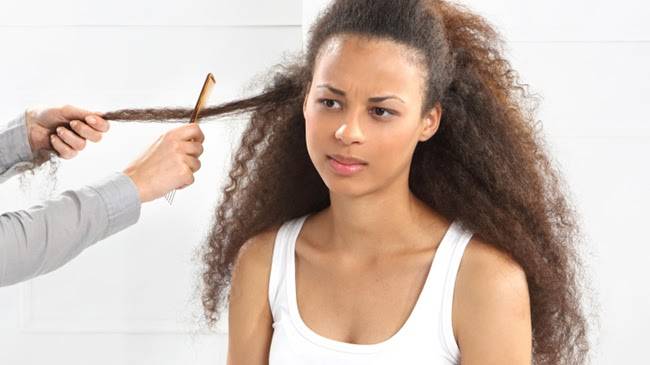 Work with your hair
There is no one way to detangle your curls. In fact, in an average wash routine, you may find you mix and match all different types of detangling techniques to style your hair, depending on the look you're going for.
Sometimes tangles are unavoidable – just remember to be patient and gentle with your hair. We've all become frustrated from time to time, but with the right tools, you can detangle like a smooth operator.
So, next time you feel like pulling your hair out, please stop eyeing the scissors! Take a minute to breathe, grab this trusty tangle guide, and smooth it all out. You got this!