The 8 Key Ingredients in our DC
Posted on 25 April 2019
Our new Deep Condition & Repair has officially joined the Love Ur Curls line. Woo Hoo!!!
This baby was over one year in the making, with our founder researching different ingredients and testing multiple formulas with our team of incredible chemists, determined to create something that actually works. Now, we're about to change the deep condition game for curlies all over the world.
The Right Stuff
Developing a new product from scratch is no easy feat. The hardest part? Deciding which ingredients are just a label claim and which ones work!
After a longggg R&D process, we settled on 8 key ingredients that would become the stars of our new Deep Condition & Repair formula...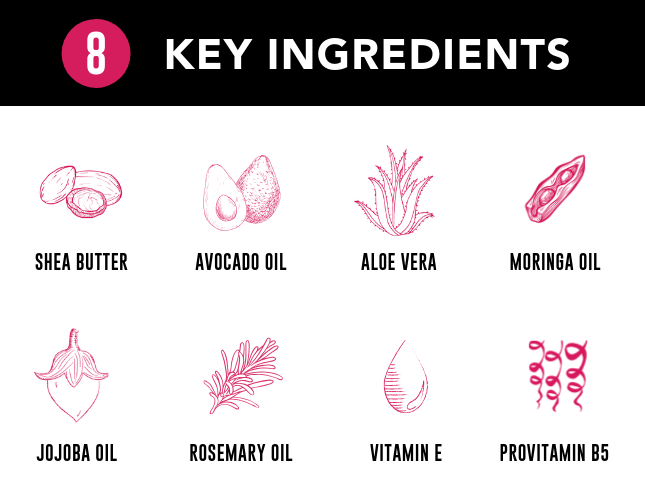 1. Shea Butter
Shea is extremely rich in fats (the good kind) which is why it's so moisturizing. It also serves as a natural heat protectant which is great if you prefer to diffuse your curls. Shea's added moisture factor also improves the overall health of both your hair and scalp, allowing hair to achieve a natural shine and grow thicker and longer. It does this by strengthening the hair by reducing snapping and breakage due to dryness.
2. Avocado Oil 🥑
If you're striving to increase the length of your locks, avocado oil is where it's at! 🙌
It is one of the one of the few oils that actually penetrates the hair shaft (rather than coating it) and effectively provides each strand with basic essential nutrients that promote healthy hair growth.
Unlike many other oils, avocado oil is also non-greasy so it's great for use in hair and skin formulations. After all, no one wants to be left with greasy hair after deep conditioning!
3. Aloe Vera
Yes, we put it on our skin after a long day at the pool, but aloe is incredible for your hair too! Aloe can be used to maintain the pH balance of your hair and contributes to the healing, repairing, and restoration of hair elasticity.
Aloe is also a natural humectant.
Humectant??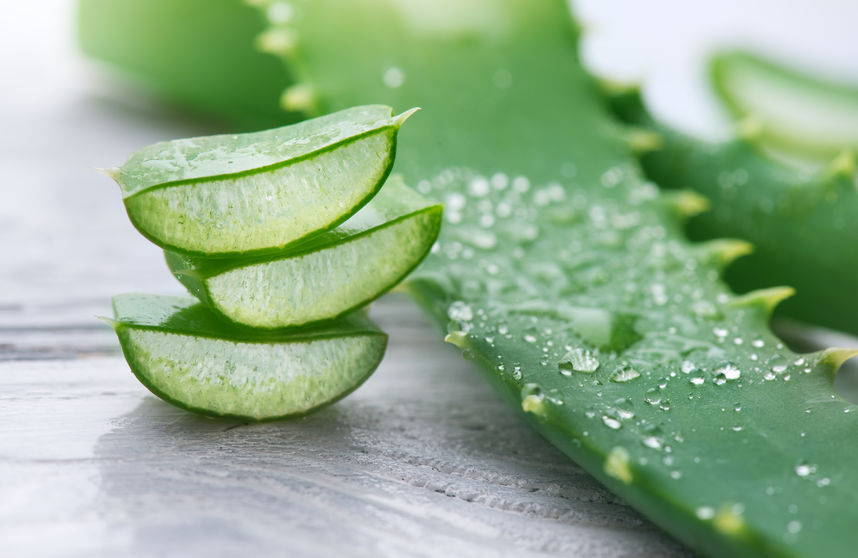 We know! Sounds weird but humectants are super important to the care of your curls.
Here's why…
Humectants are ingredients found in all hair conditioners. They work to attract water molecules and bind them to the hair shaft for long lasting moisture.
As a humectant, aloe works fast to penetrate the hair shaft and hydrate your hair from deep within.
4. Moringa Oil
Moringa, also nicknamed the 'miracle tree' for its numerous healing qualities, is packed full of nutrients and has many uses. The oil is full of vitamins, minerals, amino acids, omega and protein, plus many more vital nutrients. It's easily absorbed into the hair shaft making it more manageable and easy to detangle.
It can also help reduce hair loss as it improves the overall health of your scalp and hair follicles. This not only strengthens your roots but also helps reduce breakage!
Shea & Moringa are the two key ingredients that make our Love Ur Curls 3-Step System sooo magical— there was no way we were leaving them out of our Deep Condition & Repair! If you want to learn more about them, you can read more about these two power ingredients here.
5. Jojoba Oil
Jojoba is an oil most closely related to sebum, the oil our bodies naturally produce.
Normally, sebum is what gives hair its natural shine, but since it's produced right where the hair starts to grow out of the follicle, sometimes it's hard for it to travel alllll the way down the twists and turns of curly hair. This is why some curlies might find their hair has more of a sheen to it than a shine. (Learn more about sheen vs. shine here).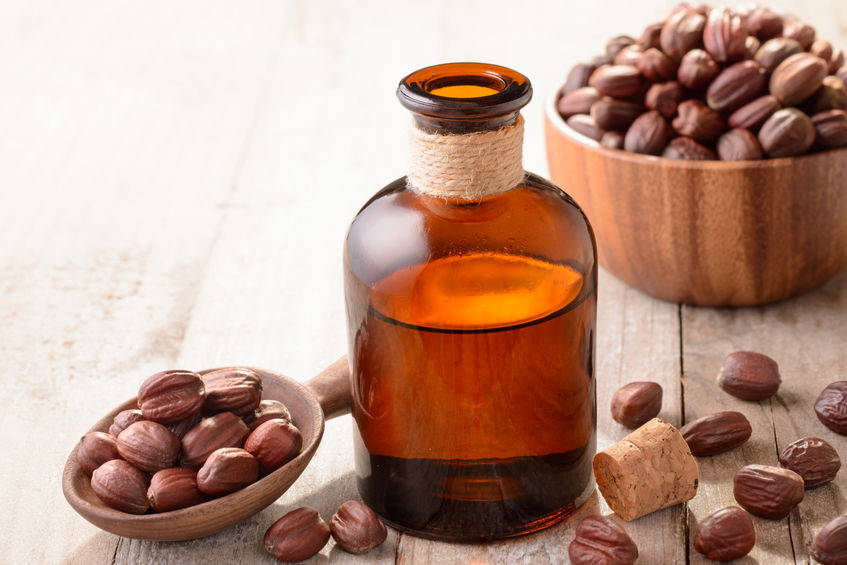 If you feel like your hair is looking a lil' dull, jojoba will boost your shine factor in a major way. Plus, it also seals in moisture (helloooo definition)!
6. Rosemary Oil
Healthy hair starts at the roots. That's why rosemary oil was one of our top picks for our Deep Condition & Repair formula.
This healing oil digs deep to clean the hair follicle of dirt, oil, and product; which is essential to the overall health of your scalp. By keeping your scalp moisturized and clean you set the stage for your curls to grow beautiful and strong.
Rosemary also stimulates blood circulation which encourages hair growth and lengthens the life cycle of your hair follicles, making your curls longer and thicker!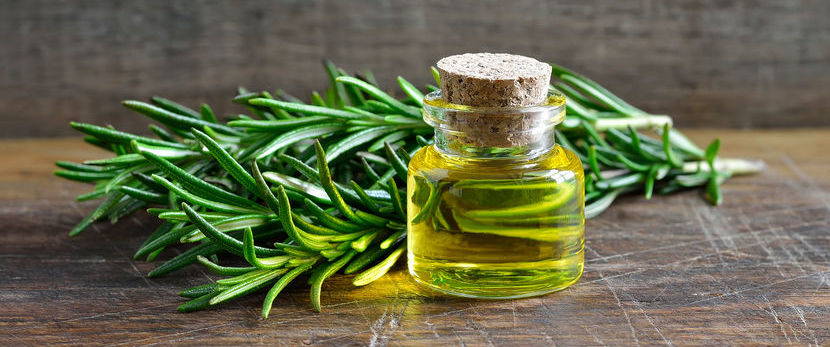 7. Vitamin E
Wear and tear can make curls appear dull and frizzy.  
Vitamin E smooths and binds split ends to reduce the look of dry, damaged hair. It also prevents splits from traveling further up the hair shaft.
Bonus: It'll make you hair shiny too!
8. Provitamin B5
Extreme damage can seriously alter the look of your curls, sometimes making them appear thin, stringy or even straight! 😱
Over time, provitamin B5 helps ease the transition to a healthier hair journey by adding bounce back into your curls and help them regain their shape and texture.
An Easier Way
We've been conditioned to believe that curly hair is complicated and that we need a ton of products, tools, techniques to achieve a look we can be happy with. That sort of thinking can soak up a lot time, money, and space under your bathroom sink.
So while our mission has always been to help each and everyone of you Love Ur Curls, simplifying curly hair care in the process is also a part of our main objective and something we were sure to keep in mind while developing our Deep Condition & Repair formula.
Express & No Heat...Say what?!
When we say that we want to keep things simple, we reaaaally mean it. That's why this formula was designed to revive your curls without eating up hours in your day. Most deep conditioners on the market require you to leave the product on for 45 mins to 1 hour (or longer!) often times under a plastic cap and sometimes the instructions also suggest sitting under a dryer. Who even has one of those hooded dryers nowadays?
Here at LUS, we don't have time for allathat. Our formula is designed to work in MINUTES (works in 5-15 minutes for most hair types) and no need for heat whatsoever. Hello, curly hair care simplified.
No mess, no stress
Deep conditioners come in all shapes and sizes, —jars, tubes, pouches, you name it. When deciding which packaging would work best for our new LUS baby, we considered cleanliness, convenience and of course what YOU curly girls wanted and asked for. 💁🏽‍♀️
Keeping it all the way clean
While tubs and jars can make it easier for your hands to access the product, it also creates a breeding ground for bacteria, germs, and mold to thrive. When we take these containers in the shower with us, water and excess moisture from our hands or the shower get into the jar, which open the way for mold and other bacteria to grow – yuck!
To prevent those unwanted germs from contaminating the goodness in our formula, we sealed our bottles with a twist-lock pump. This allows for you to dispense as much product as you want, without having to worry about sanitation, keeping it nice and clean for weeks or even months to come!
More is more
When you got a head full of big curly hair, an 8oz jar of product just isn't going to cut it. Deep conditioning is an important part of maintaining healthy hair routine and should be more of a habit rather than a one-time thing (especially if you're on damage control). That's why our 16oz bottle is DOUBLE the size of most other products on the market, allowing you to treat and repair your curls over the course of weeks or even months, depending on how often your curls need it.
"Okay, so I've got my Deep Condition & Repair... Now what?"
If you're new to the deep conditioning game, you'll want to experiment and see what kind of Deep Condition & Repair routine your hair needs. If your curls are doing alright you may find that you only need to deep condition once every 2 weeks or even just once a month.
For damaged hair you may find you need to leave it in longer than 5 min and use it more often. The key is to listen to your hair, it'll tell you what works for you.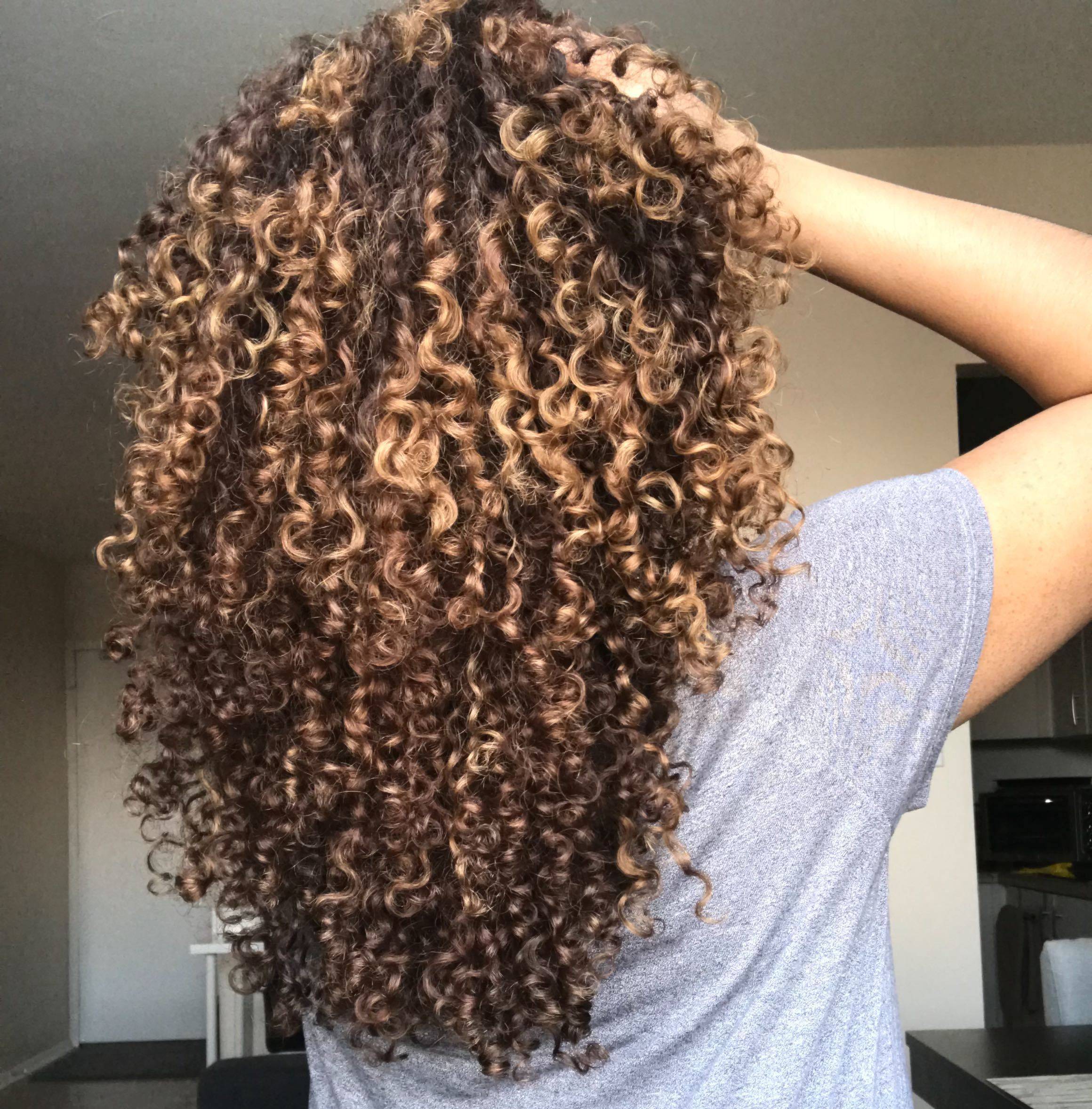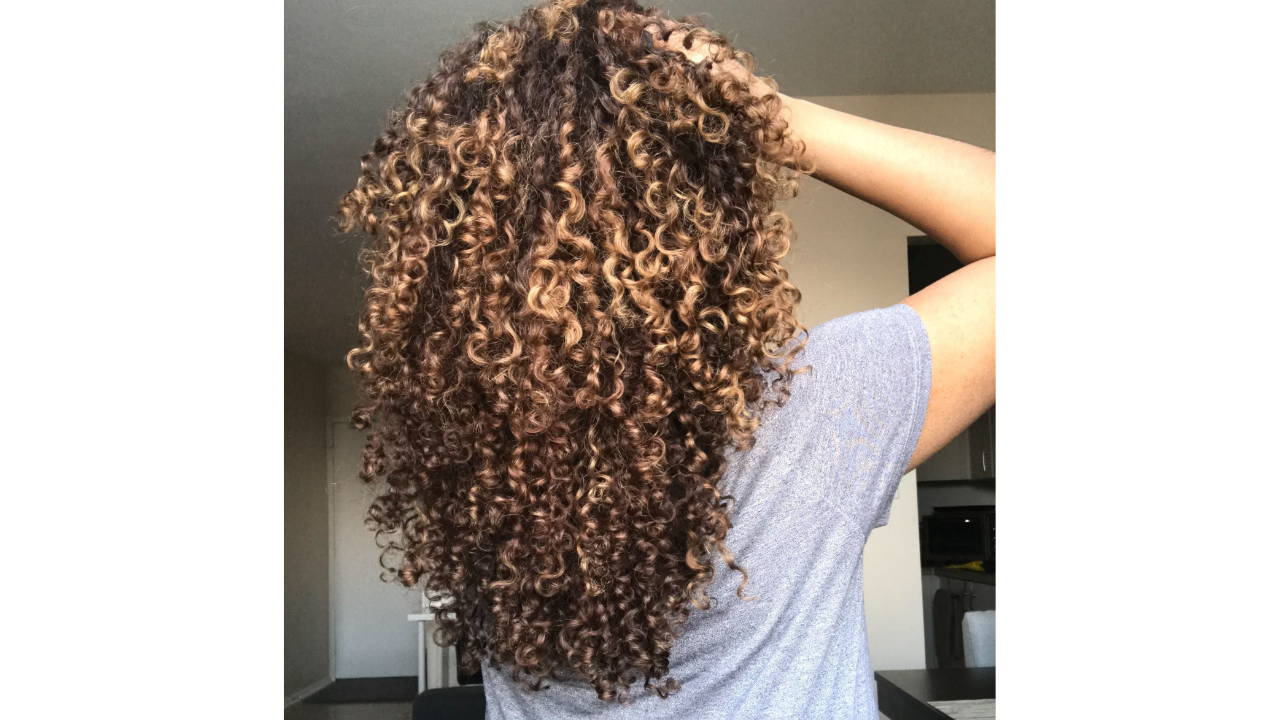 Trust the Process
Each ingredient in this formula was included to condition, fight, and repair damage from heat, color, chemicals and overall mistreatment of our hair. Over time and continued use, you'll see that your hair will look and feel more hydrated, your curls will be softer and bouncier and start to take back their original shape. Yup! Allladaat in one big beautiful bottle. 🙌🏽✨
---